This week, much like any other, I've been obsessing over finding the perfect fabric. As I talked about in my last blog
post
, the strong one-directional print of my favourite Kitty Chronicle fabric won't cut the mustard for the
Sew Over It Betty dress
I'm making in class, so I went on the prowl for something which will make life much easier when putting the dress pieces together, but not so boring that I won't want to show it off constantly.
And someday you will, I promise!
You can imagine my severe disappointment when I found the perfect fabric a mere two days after last week's class, as it robbed me of my favoured pastime...fabric-hunting!
Not expecting to really find anything of note, I had popped into a local fabric shop in my town, aiming only for the $6 dollar a metre section (as usual, I am always on the lookout for a bargain). There were a few fabrics that I thought I could settle for, and if I hated the finished dress I reckoned at least I wouldn't have wasted too much money on it and would have learned to make a perfectly fitted dress in the process, but just as I was about to turn away and leave, out the corner of my eye I caught a black, red, and yellow print which piqued my interest.
Betty Dear by Darlene Zimmerman for Robert Kaufman
I also found out that it's a 1930s reproduction, and even though the Betty dress is very clearly 50s inspired, I won't ever notice, or care, after my third martini.
Get over it Don, she's thinking about pretty dresses, not you!
I'd recently managed to find a 2nd hand adjustable dress form on UsedVictoria (coming in at more than a $100 cheaper than buying it new) and roughly draped and pinned the Betty Dear fabric to see how it might look when finished. I pulled out some more of the fabrics in my stash (most of which are waiting to get sewn up into tote bags for selling in my
Etsy shop
) and now have tonnes of ideas for future dresses.
As the Betty pattern has a circle skirt, it will be much bigger and flouncier than here
Fabric I bought when I was back home in Glasgow over the summer
More fabric from Glasgow
Our cat, Baby, didn't move her arse quite fast enough
Playing about with how sleeves might look
Bought this fabric for my sister who is a make-up artist






One of the first fabrics I ever bought, which I've bought a total of 3 times now
The only down-side of changing my fabric for the Betty dress, is that I won't be able to partake in the
October Cat Lady Sewing Challenge
, in which you must have made a garment from a cat-themed print.
Fabric.com was having a majorly tempting sale this week (their sale prices are such bargains, they are basically satanic) and needing a few matching prints to go with some of my tote bag fabrics I managed to squeeze in a purchase of a long-desired print called Cat Nap Cat Dream.
A Million Dresses
,
Everyday Fray
, and
What Katie Sews
who have also made dresses using this print. If I'm to be eligible for the Cat Lady Sewing Challenge though, I will have to get my finger out as it has to be finished within the month of October. Hopefully with the skills I'm learning at dressmaking class, I can make a kitty dress just in time...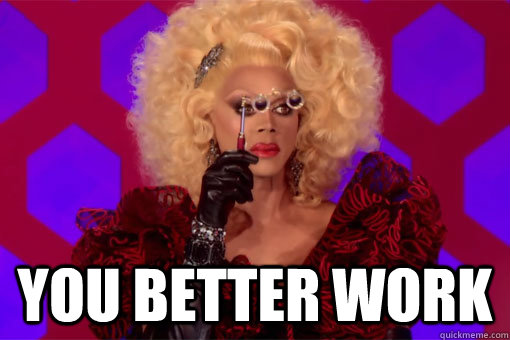 Yes, Mama Ru!